The Award's Issue
ISSUE #12
Our special CAFTCAD Awards Issue with feature article "A Life of Imagination" with Industry Icon Winner, Delphine White.
Plus:
Game Changer, The Judy and Red Carpet Review.
10th Anniversary Edition
ISSUE #11
Ten Years of CAFTCAD

Plus:
Doors Open Exhibit, Rental Run, Heavenly Bodies review and Member's Top Ten Kit Items.
The Maker's Issue
ISSUE #10
Meet Your Maker's: a day in the life of four industry artisans

Plus:
Talking Tailoring, Breakdown: The Art of Destruction and A Lesson in Tambour
CAFTCAD Celebrates Costumes 2017
ISSUE #9
In this mini-edition find out all of CAFTCAD news from 2017 including information about the costumes on display at the annual event during TIFF.
The Inspiration Issue
ISSUE #8
Born To Be Blue at TIFF
Capturing the cool blue of a jazz legend
Plus:
A Hockey Dress, Sync On Set, Health on Set - A Series, Inspiration
Film & Fashion Issue
ISSUE #7
Drawing on the Sidelines
Danielle Meder of Fashion Illustration
Plus:
A Gem of a Collection, Grand Spectacle, Bollywood Crush, Honouring Award-Winning Designers, Disconnect: Fashion Film Festival, Globetrotting: Berlin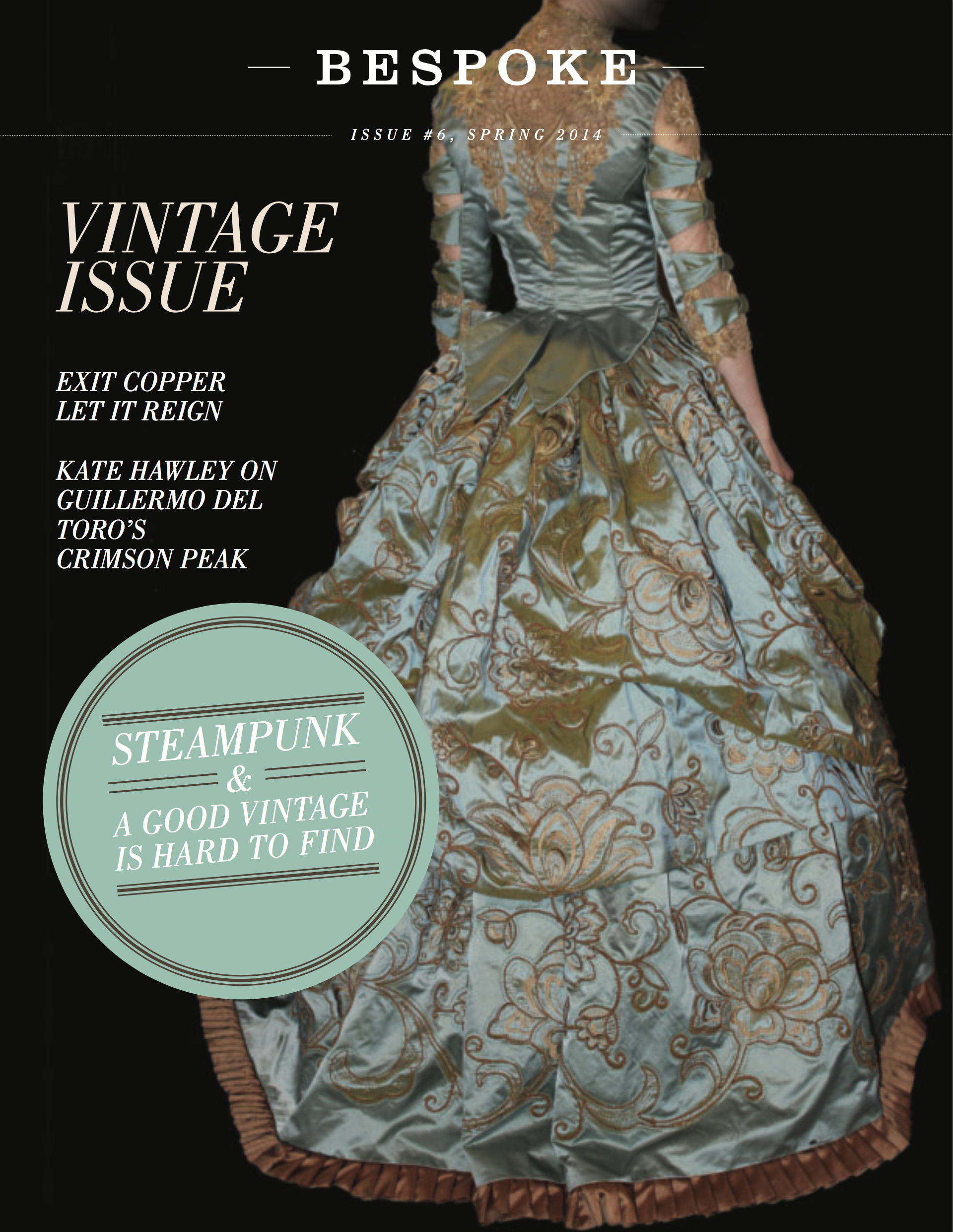 The Vintage Issue
ISSUE #6
Steampunk & Good Vintage is Hard To Find
Plus:
Exit Copper Let it Reign, Kate Hawley on Guillermo Del Toro's Crimson Peak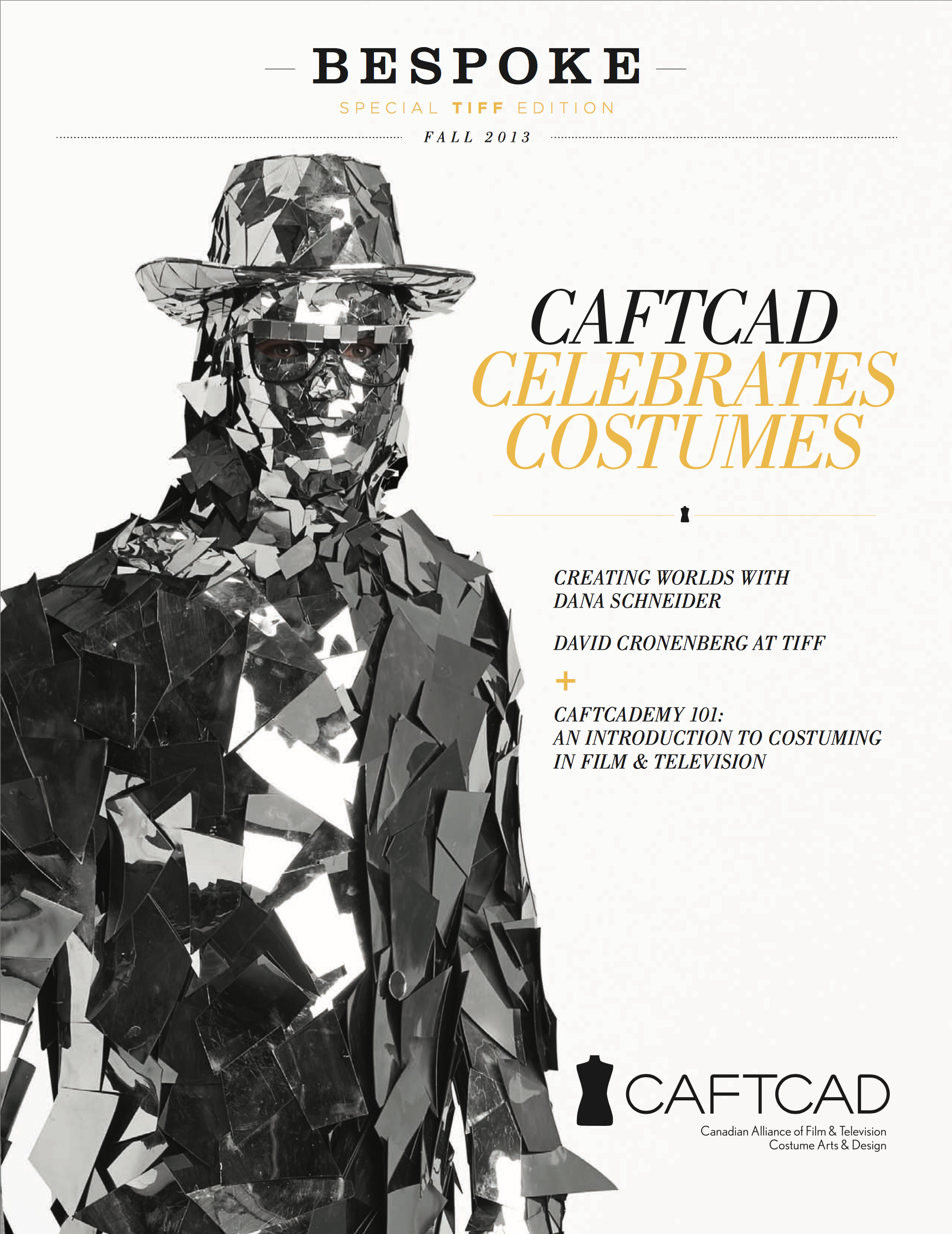 CAFTCAD Celebrates Costumes
ISSUE #5
CAFTCAD Celebrates Costumes
Plus:
Creating Worlds with Dana Schneider, David Cronenberg at TIFF, CAFTCADEMY 101: An Introduction to Costuming in Film & Television
Otherworldly
ISSUE #4
CAFTCAD Partners with TIFF
Plus:
Pulling Pieces and Creating Worlds, Studio Services Spotlight: Heel Boy, McQueen and Gaultier
Support For Our Community
ISSUE #3
Support For Our Community
Plus:
Hats Off To Loreen, Silver Lining Costumes, Small Talk: Freda Iordanous
Up Close
ISSUE #2
Up Close: CAFTCAD Celebrates Costumes in FIlm
Plus:
Martha Mann's Costumes for "Marriage of Figaro", Costume Design is Monique Prudhomme's Perfect Fit, Recognition: Luis Sequeira and Patty Henderson
Spotlight on Studio Services
ISSUE #1
Spotlight on Studio Services
Plus:
The Juul In Our Crown, CAFTCAD at The Genies, CAFTCADEMY Tips: Rotary Leatherpunch Tune-up, Notes From The Fitting Room